Fundraising Distributors
and Representatives Wanted





Whether you are just getting into fundraising or you have an existing fundraising business and wish to increase your product line, you should contact the companies listed below. Each company can design a distributor program that is right for you.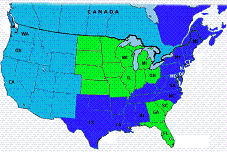 FundRaising.Com is Looking For Sales Reps in All 50 States! What Types of People Become FundRaising.Com Sales Reps? FundRaising.Com Sales Reps come in all shapes and sizes. Some are moms or dads who have volunteered at their kid's school for years and know everything there is to know about fundraising from personal experience. Others are moms or dads who have only a little experience with fundraising, but a lot of experience selling things, working from home or running their own business. Still others are Sales Reps who have worked for other fundraising companies in the past and are looking for a new experience selling the best and most profitable fundraising products available in the USA!

The one thing that all FundRaising.Com Sales Reps have is a strong desire to help non-profit groups raise the most money possible by selling products they are proud to sell. If you're interested, click here or send an email to lauralee@fundraising.com


My Sports Dreams Now hiring outside rep to promote our sports fundraiser. Work from home full or part time. Excellent compensation. We provide the leads and all admin support. If interested, check out www.mysportsdreams.com and send your resume and cover letter to jordan@mysportsdreams.com

Gourmetfundraising.com, a division of Purely American foods, offers America's non - profits the opportunity to earn twice the profit selling America's finest specialty foods. We seek experienced independent sales reps&nbsp(full or pt) who wish to earn exceptional commissions marketing our innovative, high volume system. Applicants must be well organized, possess outstanding sales skills, really care about helping groups in your area achieve their objectives, and (ideally) have an established customer base and success history in the fundraising industry. To learn more and/or to apply, go to:
www.gourmetfundraising.com or contact Ray Leard @ 800-359-7873 or email: rayleard@purelyamerican.com Independent Sales Representative
Little Caesars Fundraising Program is a national company that offers thousands of nonprofit organizations a fun, easy and profitable way to earn BIG DOUGH. If you are interested in representing a popular brand name fundraiser AND have a proven track record in the fundraising industry, we would like to talk to you! Please send your resume to: Little Caesars Fundraising Program, FAX: (313) 983-6101, or e-mail: jrivard@pizzakit.com.



Fundraising Dog Treats - This UNIQUE fundraising product is the newest success in the fundraising industry. Be a part of its initial growth by distributing in your area or through your fundraising website. Contact Fundraising Dog Treats for more information!




If you have a fundraising related product and you wish to place information about your distributor program here, please contact us for information.
Your FREE Fundraising Resource