Online Fundraising
Internet - Online Fundraisers
Premium Internet Fundraising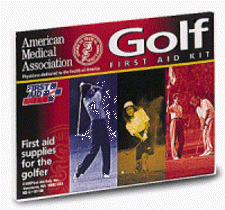 * Online Fundraising - Sell any of our unique first aid and safety products and we will make you a website to sell it on or we will print you a custom brochure. Makes your fundraising virtually effortless! [Internet Fundraiser based in: Ellington Conneticut] CT



All Star 1 Fund Raising - 60% Profit: Make $7.20, Cookie Dough or 5-pack Mini Pizzas; $6.00, 12" Pizza or Candle; $7.50, Pretzels; $3.00, Caramel Corn or Healthy Snacks. Since 1985, from Oklahoma City. Serving all 48 states. No 'up-front' money! 1/800/642-4766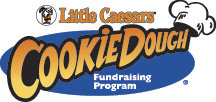 Little Caesars Cookie Dough Fundraising Program Our sweet fundraiser helps non-profit organizations raise BIG DOUGH! FUN, EASY AND PROFITABLE. The quality, outstanding value and Little Caesars popular brand name makes selling our Cookie Dough a Success! Call today at (866) 4-LC-DOUGH [Cookie Dough Fundraiser based in: Detroit, Michigan] MI




Little Caesars Pizza Kit Fundraising Program Our fundraiser helps non-profit organizations raise BIG DOUGH! It's FUN, EASY AND PROFITABLE. The quality, outstanding value and Little Caesars popular brand name makes selling our Pizza Kits a Success! Call today (888) 4-LC-KITS [Pizza Fundraising based in: Detroit, Michigan] MI



MagFundraising.com - Earn 100% profit on your first sale with this new online magazine fundraising program. You'll raise money quickly and easily with no door- to -door, no fees, and no inventory. Visit www.magfundraising.com or call 1-888-561-8388 to get started today!



LMG Online Fundraising Gifts and More - No start up fees or application costs! IMMEDIATE payment. - No more monthly waiting.! Customized program to meet or exceed your needs. Monthly donor reports - know who, when, and how much. All fundraising advertising materials!



Support Our Sports Internet Fundraising - A proven fundraising program that donates money to your sports group. SHOP & SAVE and a percentage of all activity will go to support your team. It's that simple! No selling, no inventory, and no hassles. The kids don't need to do anything. The Internet does all the work!



FREE Online Fundraising Mall - Millions of books, music, movies, TVs, cameras, household goods and thousands of other items that your group can sell in their own Fundraising Mall. Earn up to 50% on each item. This is a free service to all nonprofit groups.



What kind of $ FUNDRAISER $ are you looking for?
Find it here! FREE Fundraiser Information

View all of our Fundraising Categories






More Online Fundraisers
Magnetic Fundraising - Attract Money Like A Magnet Attracts Metal! No start up fees or application costs! Easy setup, no minimums. Earn over 80% initial plus recurring profit on! Customized websites and complete ebusiness functions provided to your organization for FREE! Available world-wide. [Fundraiser based in: Pasadena, California]


More Internet Fundraising Ideas
Page 1 2 3 4 5 Next >


Featured Fundraisers
[ Advertise here]

All Star 1 Fundraising - 60% Profit: Make $7.20, Cookie Dough or 5-pack Mini Pizzas; $6.00, 12" Pizza or Candle; $7.50, Pretzels; $3.00, Caramel Corn or Healthy Snacks. Since 1985, from Oklahoma City. Serving all 48 states. No 'up-front' money! 1/800/642-4766



The Perfect Candle Fundraiser - LOOK NO FURTHER! Our candle fundraisers are PROVEN time and time again to be among the best in fundraising! Your supporters will love these candles! Give them something worthy of their donation! No waiting for YOUR money! FREE brochures.



Scratch & Help Fundraiser - 90% Profit Fundraising! Visit us for a FREE sample. Each donor receives $50 in valuable coupons. A fast and easy fundraiser serving all of America.



We've Simplified Fundraising! - Up to 90% profit - No money up-front - Free Shipping - Best Choice: M&M and Hershey candy bars, scratch cards, lollipops, cookie dough, candles and much more! Request FREE Fundraising Info NOW! OR Call Toll Free 1-888-440-4114


FundRaising.Com - High Profit for YOUR group! - We specialize in large and small groups and have the #1 selection of fast selling and high profit products. Choose from scratch cards, custom label bottled water, lollipops, beef jerky, Hershey's, Domino's Pizza Cards, cookie dough, etc. Click here to order a free fundraising catalog of ideas or call 1-800-443-5353.


Your FREE Fundraising Resource