These fundraising tips are brought to you by:



Fundraising-Dog-Treats.com



Please visit Fundraising-Dog-Treats.com for more information.
Or call toll free: (866) 722-5522


The first and foremost tip that can be offered is safety first. If this or any product is to be sold by children door to door or in a public area, it is imperative that an adult guardian be present at all times. Never enter a home or get into a vehicle!


Plan ahead and promote your dog treat fundraiser in everyway you can think of. Use flyers and signs, calendars and newsletters, send out notices and e-mails, make announcements again and again, tell everyone you know. Be excited about the product and create a buzz about your upcoming fundraiser.



Depending on your group, you may consider offering prizes to your salespeople. Prizes could be for the top seller(s) or anyone who make the minimum sales level. Some groups even pay money back to the seller for each box sold. You may make less profit per box but the increase in sales should net you more money in the end.



When trying to make a sale be polite, courteous and cheerful. Explain the goal of the fundraiser and ask them to help you achieve it. If they say they don't have a dog, remind them that they know someone who does. If they buy one box, try selling them two. Say please and thank you, even if they don't buy!



Selling door to door, at events, with notices home to parents all work fine. In addition you may want to see if a local store will sell some boxes or if a local radio station will promote the sale. Get parents, grandparents, aunts and uncles, bothers and sisters to bring them into work. Anywhere people are is a potential place to sell your fundraising treats.


Hang on to your money. You can take in a lot of money quickly with Ruff Bites fundraising treats, never keep it all in your pocket. As you accumulate it place it aside in a secure place.



Keep Records – Track of all the contact information you get such as: name, address, phone, email address, and how much they purchased You'll need good records to process your orders and track all the money you will raise. Also, chance are that the people who supported you this year will support you again next year and you will want to fine them first.



Take good care of your records and order forms and make copies of them. If possible get the onto a computer and make backup for safer keeping and easy access next time.


Check your shipment upon arrival to ensure the proper contents and condition. Don't wait until the time of the event to find out you didn't get what you ordered or you have damaged cartons. (not that fundraising-dog- treats.com would let that happen)



A simple thank you goes a long way so thank your supporters. If you've collected email addresses, send a brief email thanking them and letting them know the results of the fundraiser. Post cards and phone calls will cost more and require more effort but it might still be worth it in sales the next time around.


If you have any questions or problems of any kind, contact
Dog-Treat-Fundraising.com immediately.
Thank you to
Fundraising-Dog-Treats.com
for providing this information.
Back to the
Tips Directory
for more fundraising tips!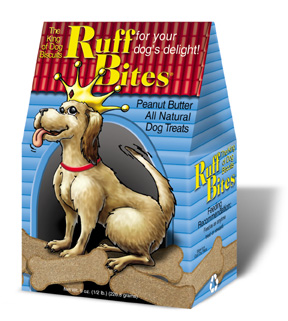 Your FREE Fundraising Resource